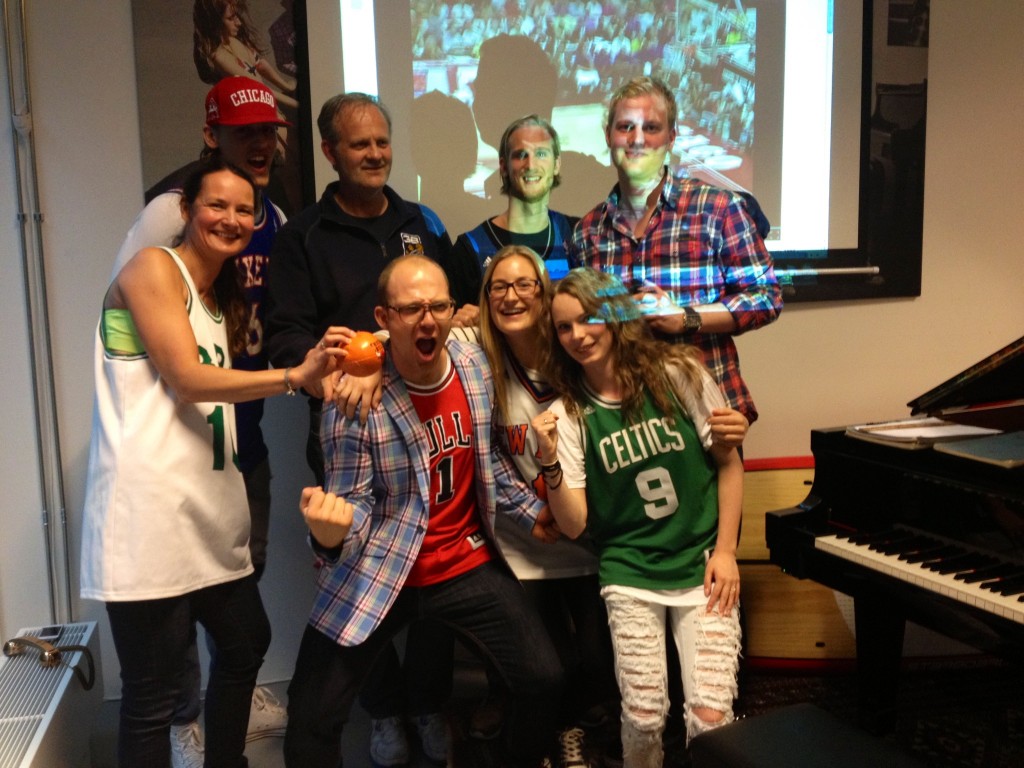 (My homie Øyvind Fritzen, above to the right, used to play pro b ball, next to him is Stian Emil Berg who is currently playing college b ball in Florida, and he´s standing next to his father - my former coach when I played with Fritzen before he went pro....and I went crazy: Mr. Pål Berg) It was raining cats and dogs outside Café de Concert in Oslo last Wednesday. So Aksel decided to call some good friends and invited them to a "Basketball Get Together". This is how we roll on a rainy day - at Café de Concert.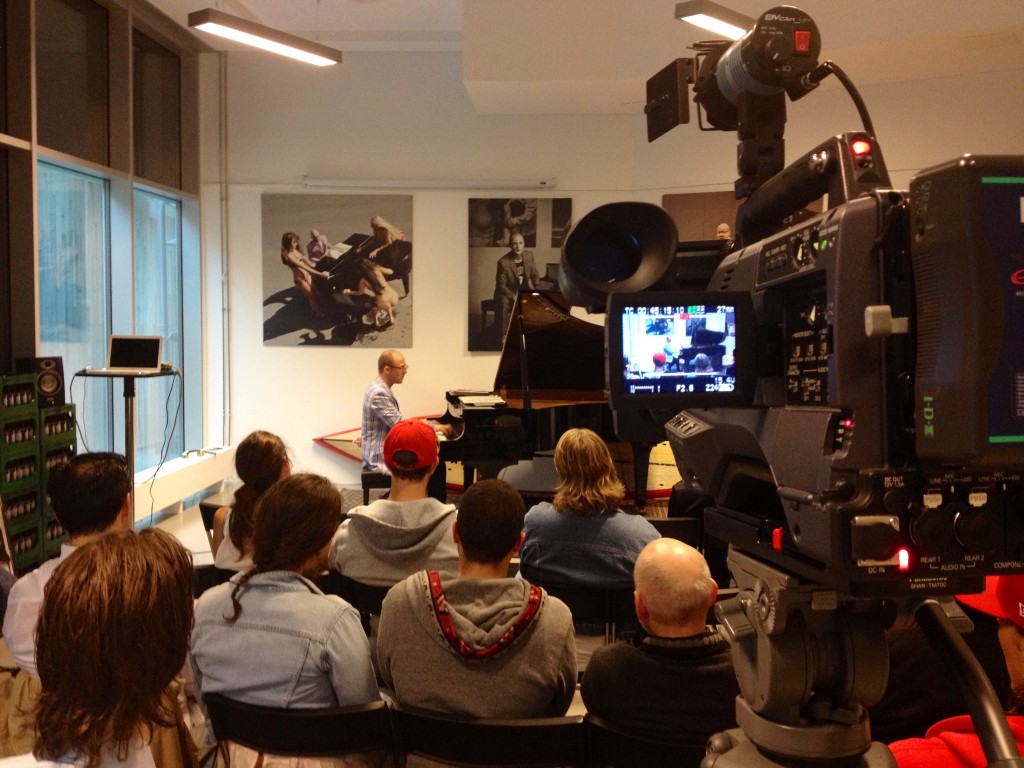 Staff from Jura Coffee - coolest staff in the world!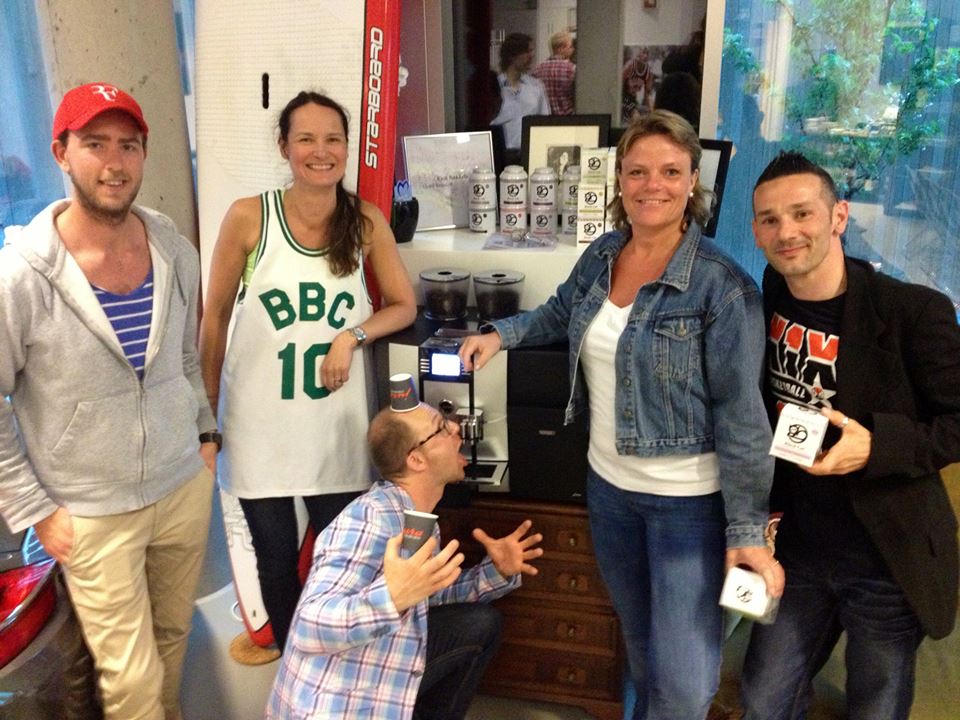 DJ Fartman swingin' it!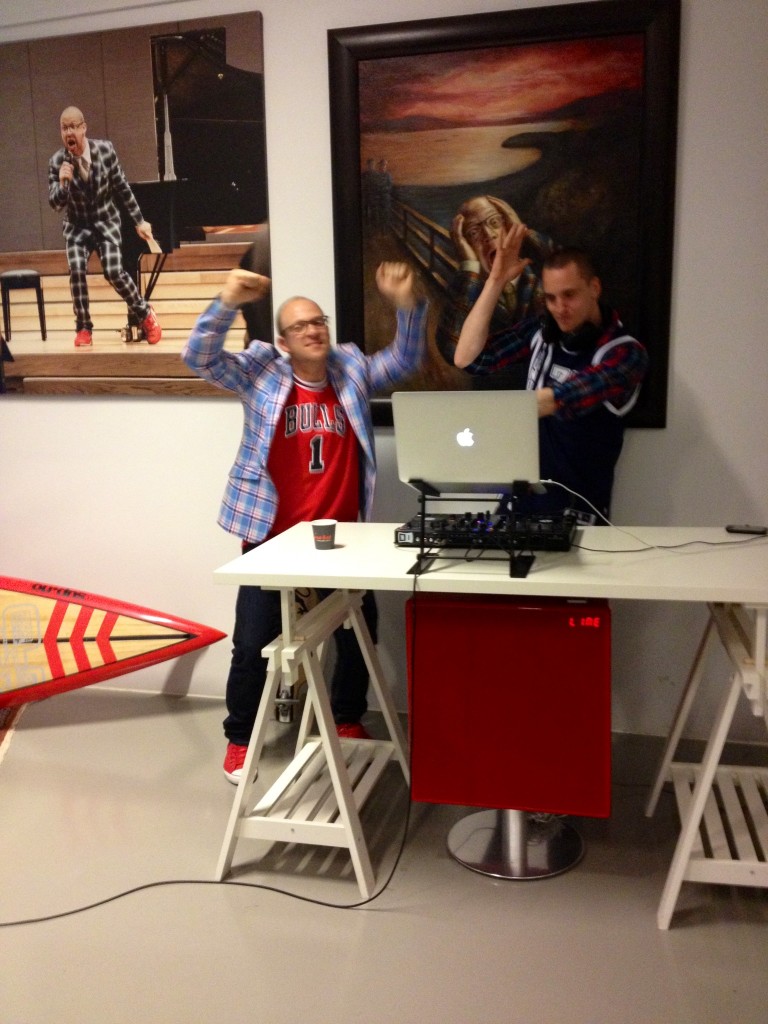 Café de Concet´s Poppel serving you  some funky shit!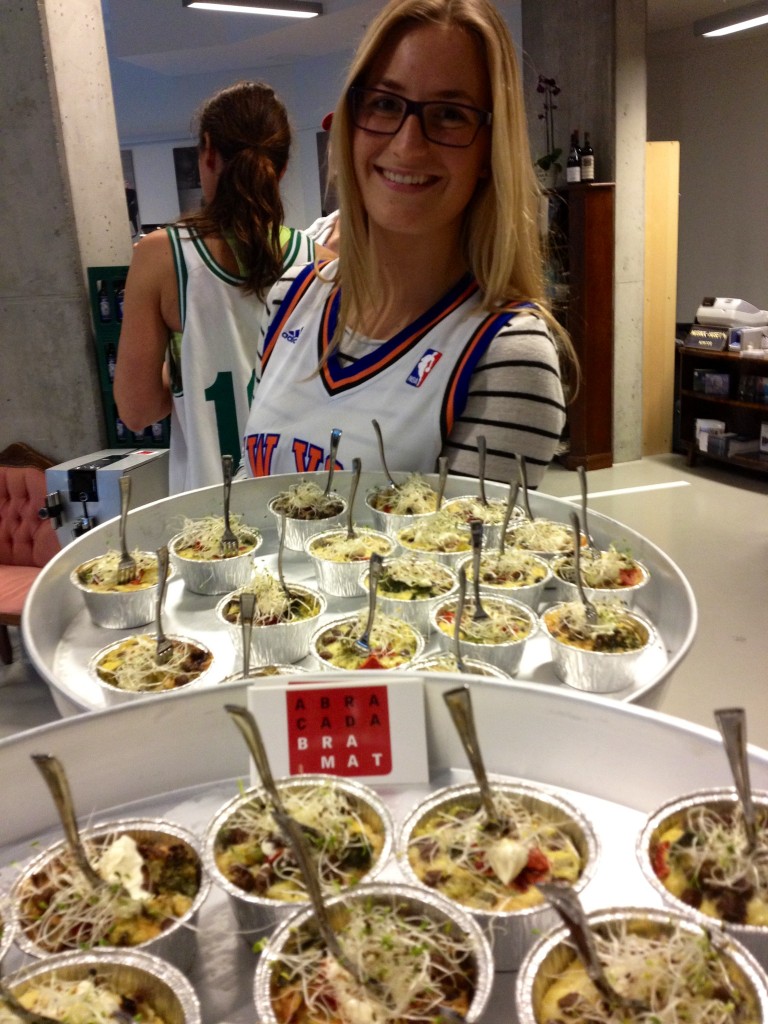 Game time....!!!