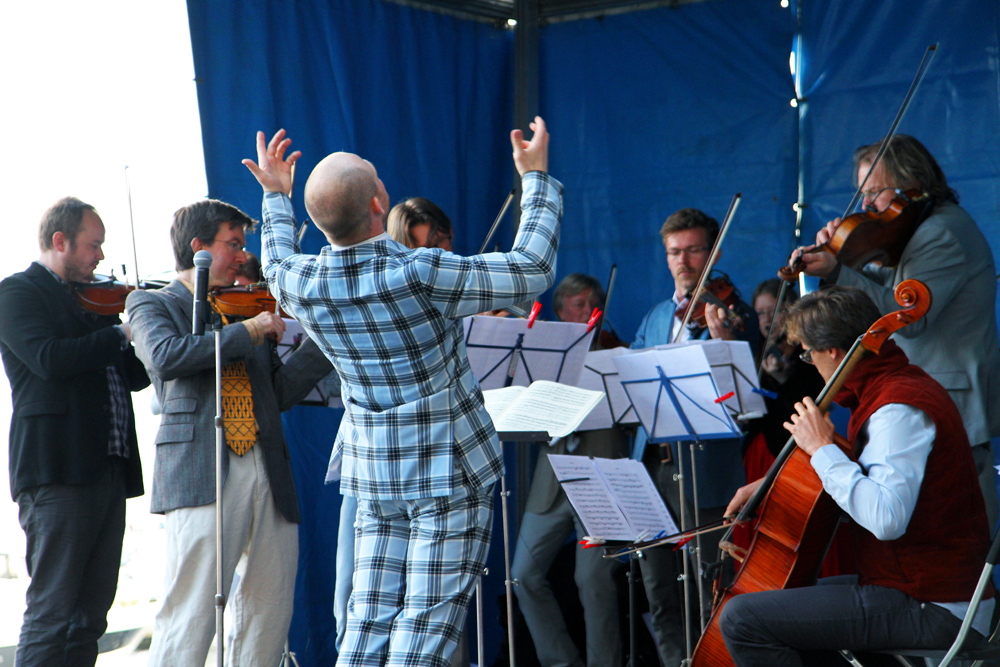 All photos: Bente Bakke Strings of Norway, with the finest and coolest stringplayers in Norway, concert master Jonas Båtstrand. Conducting this fantastic gang was as big of a kick for me as it was a kick for the audience, I believe. Strings of Norway has emerged from the Café de Concert concept and it is about to change everything you thought ever could represent a chamber orchestra! After figthing the bad weather during the sound check on St.Hans-evening in Oslo yesterday, I showed the audience at Tjuvholmen that the Chopin Raindrop prelude was finally over and that the sun was about to make the music sparkle!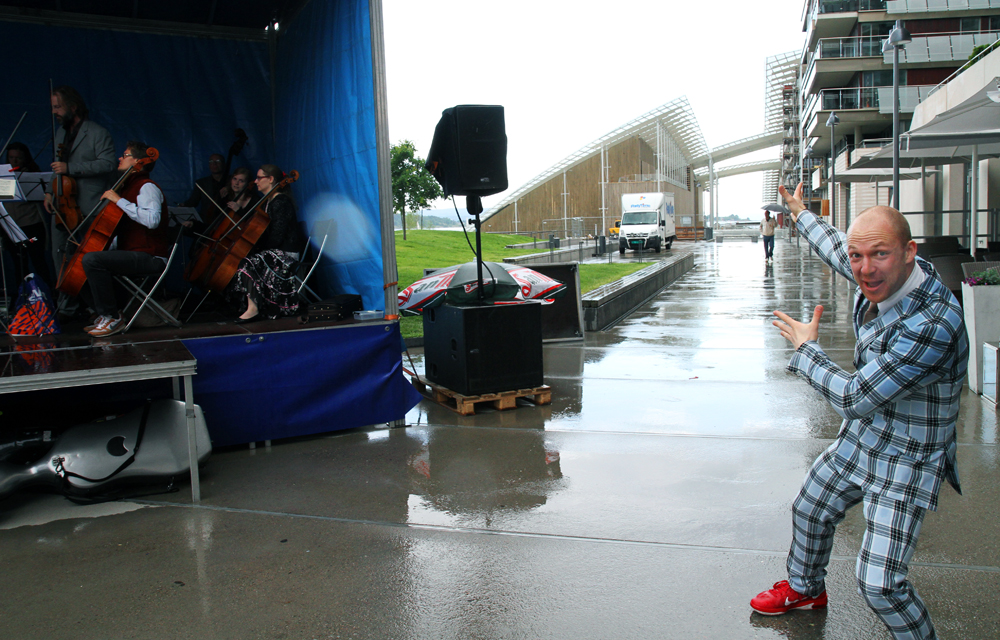 The audience came out from their hideouts....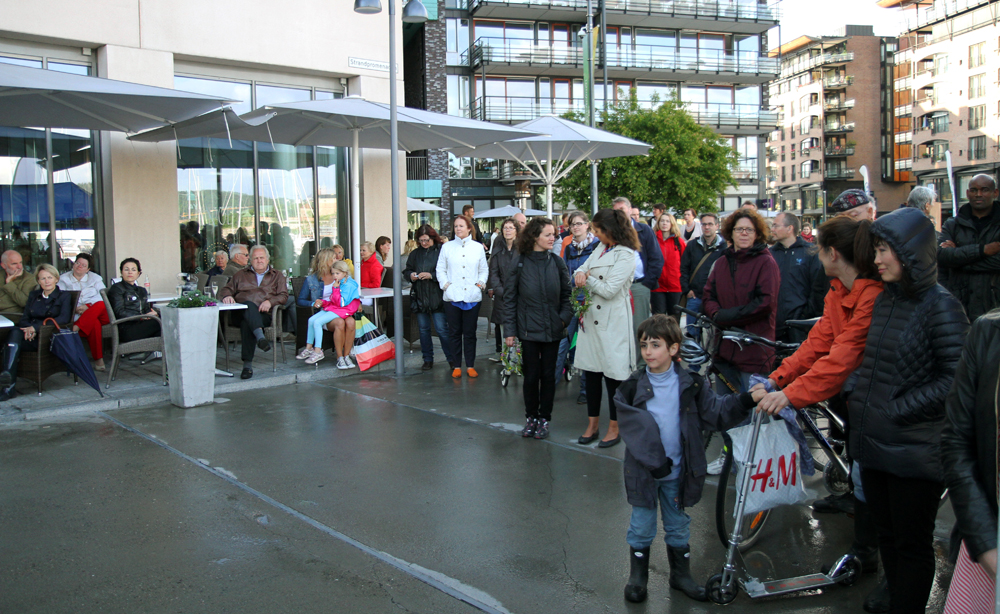 ...and Strings of Norway got set on fire by Grieg, Mozart, Mendelssohn and Tchaikovskij!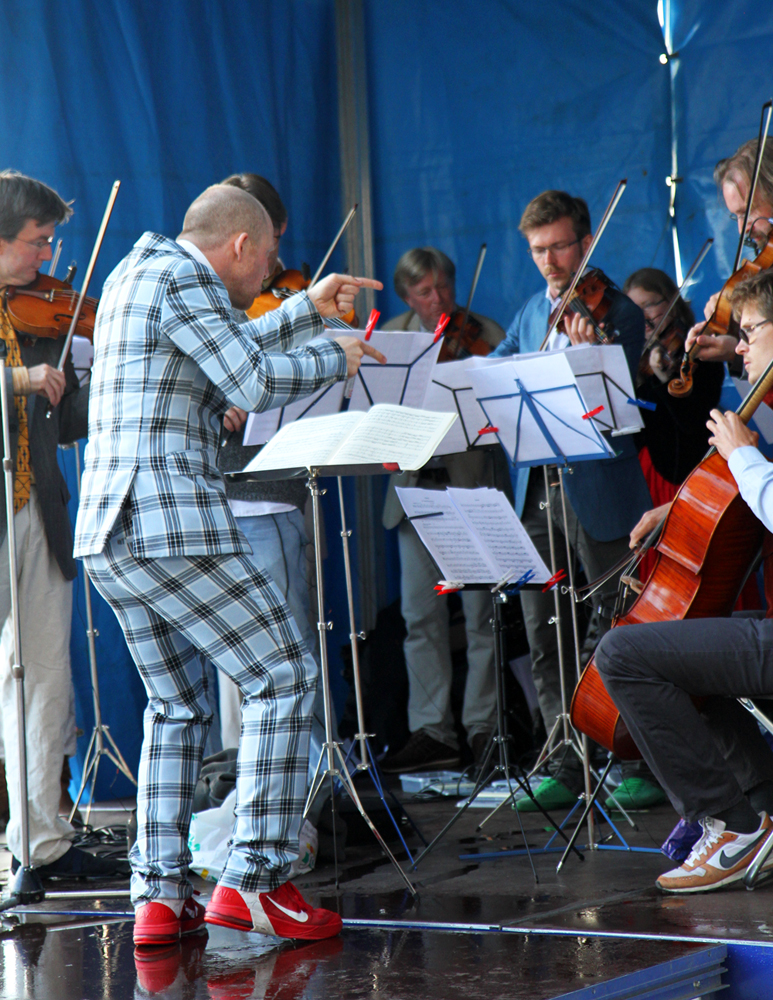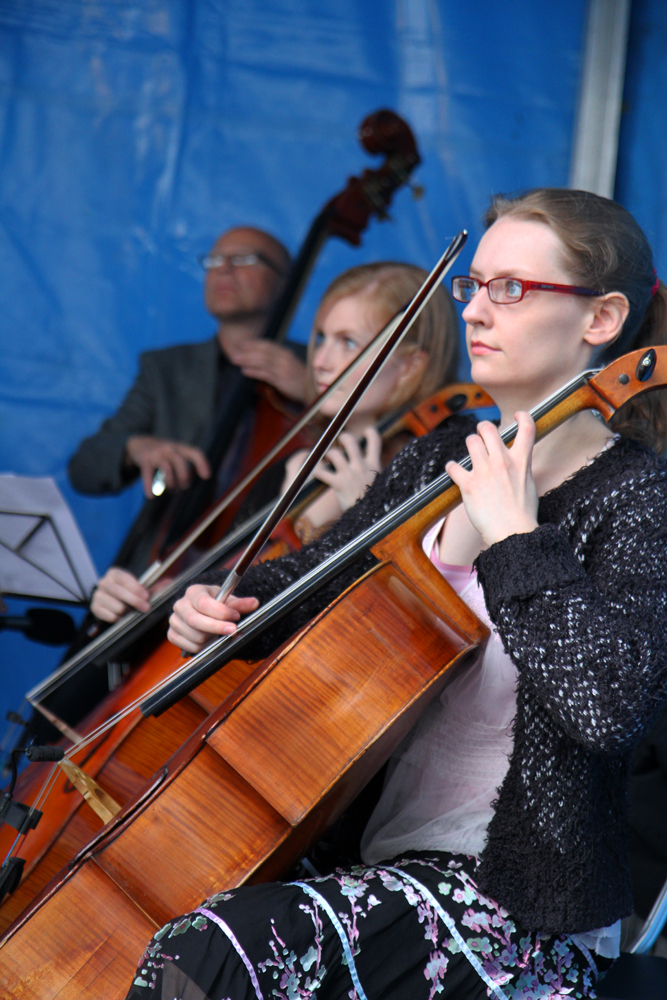 Also performing with Strings of Norway yesterday was Kristine Hjulstad and her "Magical Theater" accompanied by excerpts from Mozart´s Eine Kleine Nachtmusik. Great fun for kids AND adults!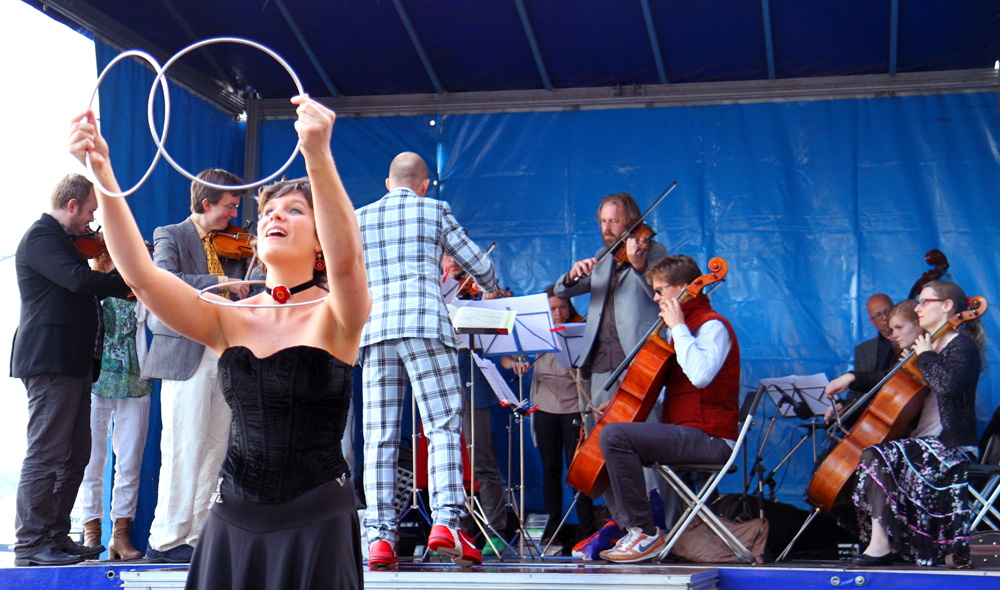 The Program in detail consisted of Grieg´s Prelude and Rigaudon from the Holberg Suite, 1st and last movement from Mozarts Eine Kleine Nachtmusik, 3rd movement from Mendelssohns "little" violin concerto (with Båtstrand as the soloist and also leading the orchestra), and the waltz and the finale from Tchaikovskij´s String Serenade. And that sort of lit the traditional St.Hansaften-fire on the water right after the concert!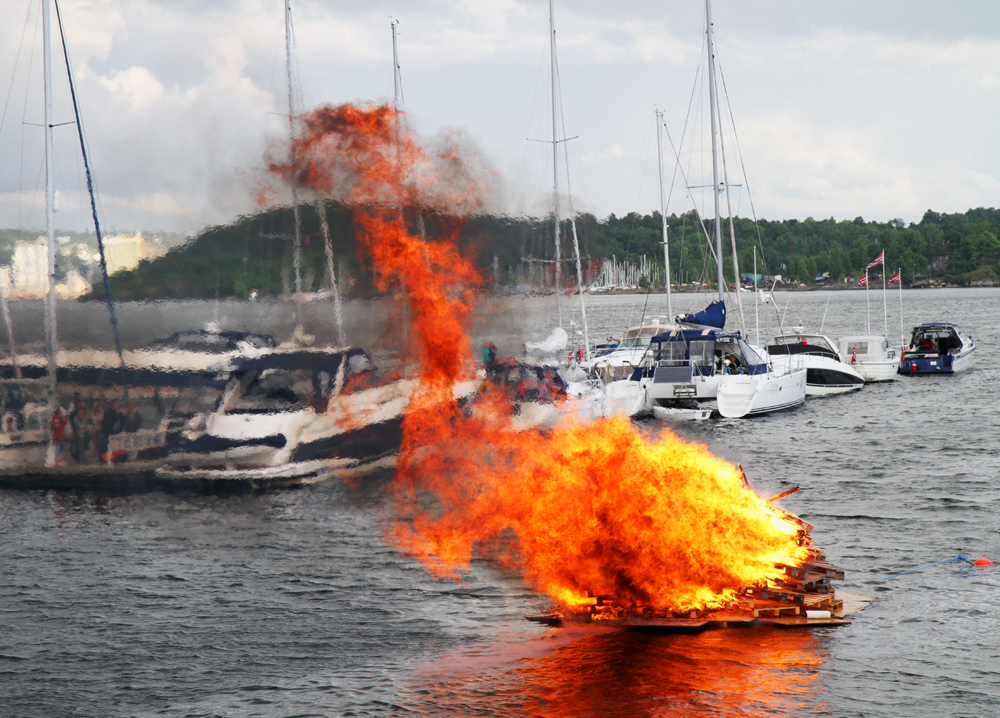 After the outdoor concert the orchestra and friends had a little party at Café de Concert!!
Sigurd Slåttebrekk, my professor from when I was studying at The Norwegian Academy of Music in Oslo, also came both to the concert and the afterparty with his wife and also their amazeing son Ole Johannes, a great ballet-talent who did a revers summersalut and made the crowd to crazy at the party!! It was a great evening!