Submitted by

aksel

on Sun, 2012-11-04 16:31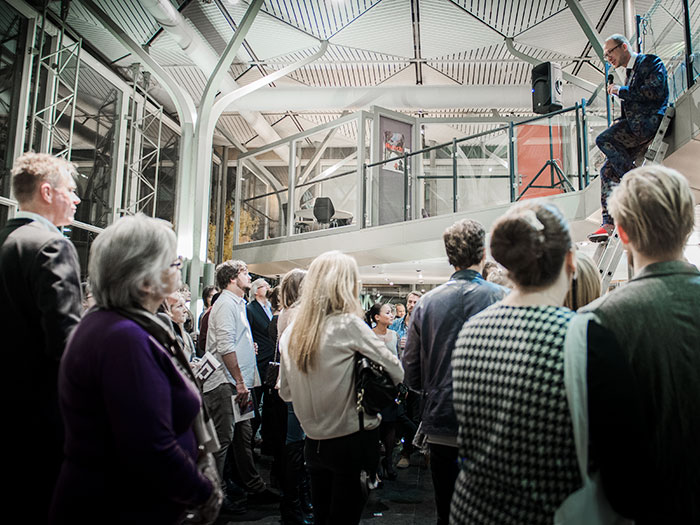 Photo: Astrid Storkås When I was two years old I said to my mother that I wanted to go to the moon. My mother told me that it might just a bit to far. I quickly replied that I could just use a ladder! So this Friday I climbed up the ladder and sat on top of the moon as Le Petit Prince and gave the audience at the Munch museum a perhaps a little different perspective on Edvard Munch and his Modern Eye exhibition - in my brand new Moods of Norway suit (simply love that one!!!!!!). 250 people came and as Munch Ambassador I greated them with champagne and hot dogs from Øivind Karlsen, of course. The mini exhibition I put together with the photographers Morten Krogvold, Bjørn Opsahl, Natalia Pipkina, Margaret De Lange and the artist painter Yvonne Jeanette Karlsen was a great success. Here I am with the models we used, Ninja Krystad, Romina Moheb and Ksenia Storlykken, aka the "Munch girls", my entourage as Munch Ambassador (inspired by the many Bond girls throughout the film legacy)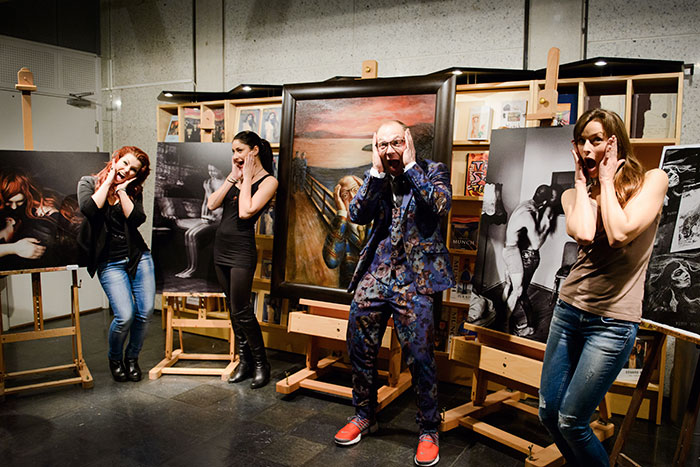 Photo: Astrid Storkås Then....it was gametime.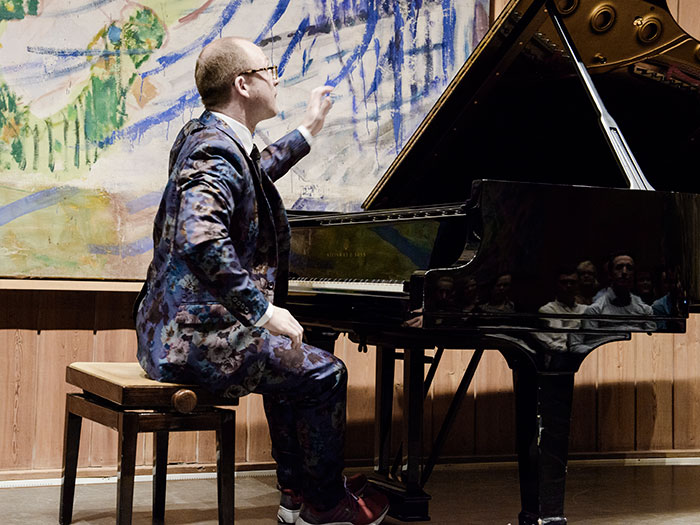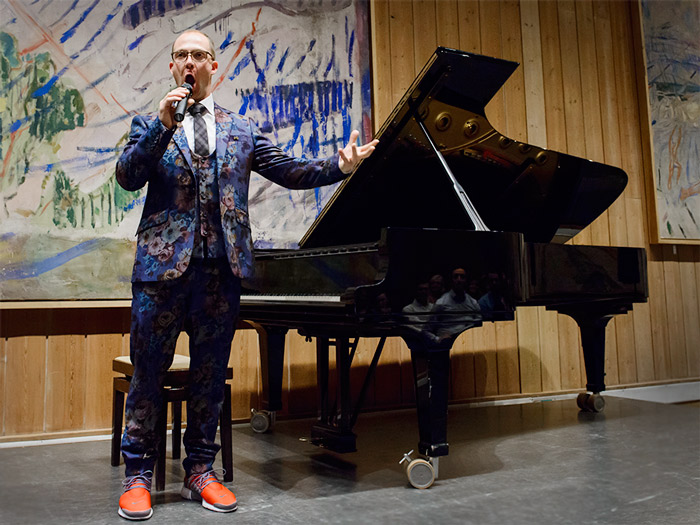 Both photos: Astrid Storkås "instaMunched" a bit during my performance....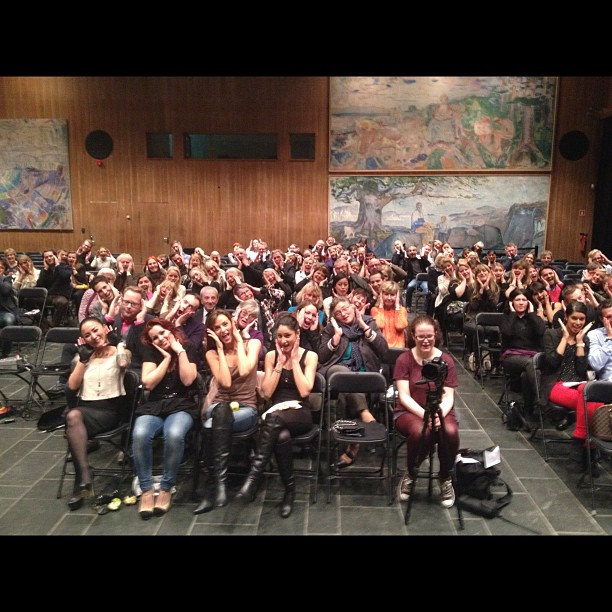 After the concert, where I premiered quite a few pieces actually, Café de Concert´s wonderful DJ Andy Cross made everybody shake it at the Munch museum long into the night. THAT`S how exhibitions should be held! I´ll be performing the first of my mothly Munch reflections at the museum on December 1st at 11 am, hope to see you there! And then at noon, Café de Concert will reopen after a couple of weeks of construction, makeing the roof soundproof for more crazy concerts in my little univers - where everybody is welcome!!