Hjertefred & Alliance Francaise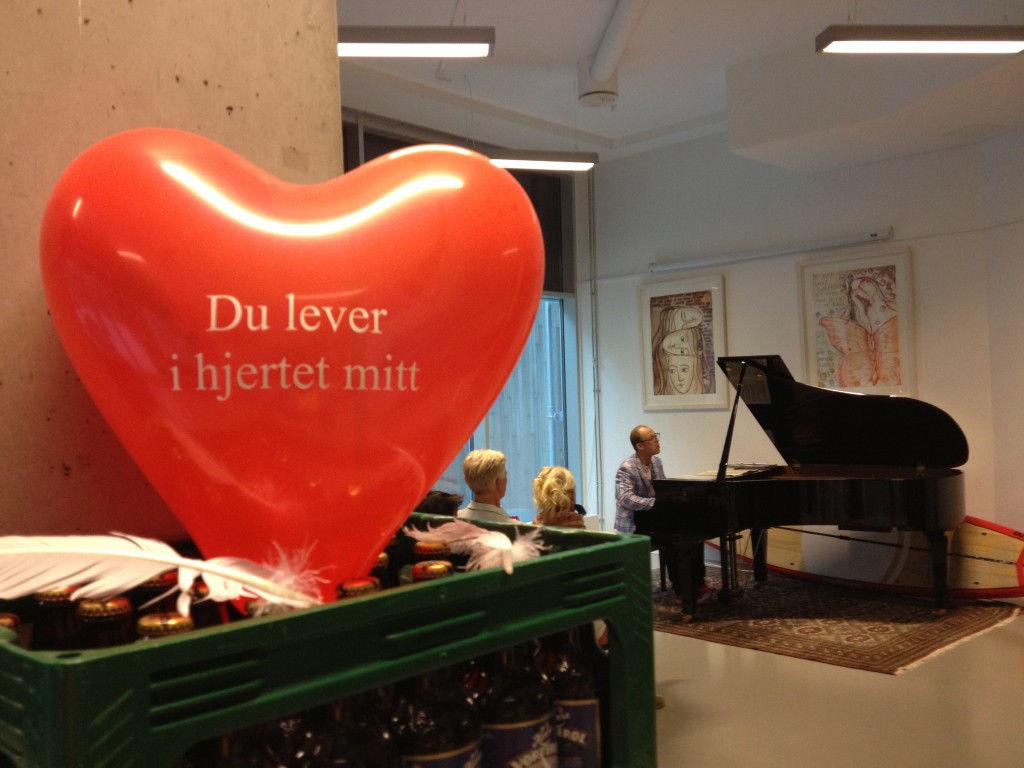 Had a lovely time performing for Hjertefred on May 29th! Wonderful project, wonderful hearts! Paintings by Bjørg Thorhallsdottir, also founder of the project!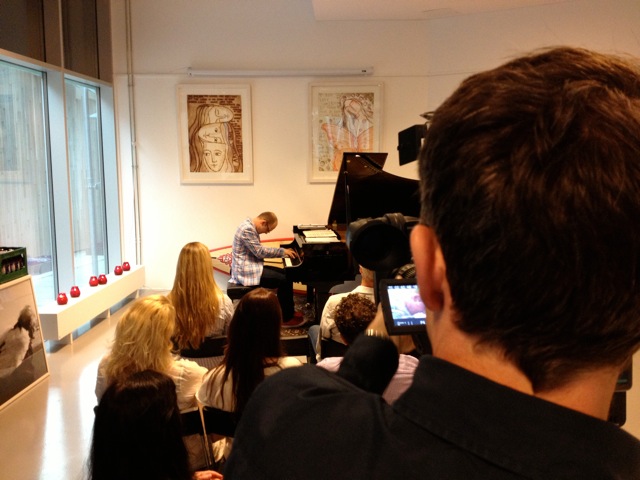 Hanna Blomqvist and Aksel posing in front of...Aksel! He loves that...haha. Hanna runs Lykkehaven art gallery, where Bjørg exhibits amongst other galleries.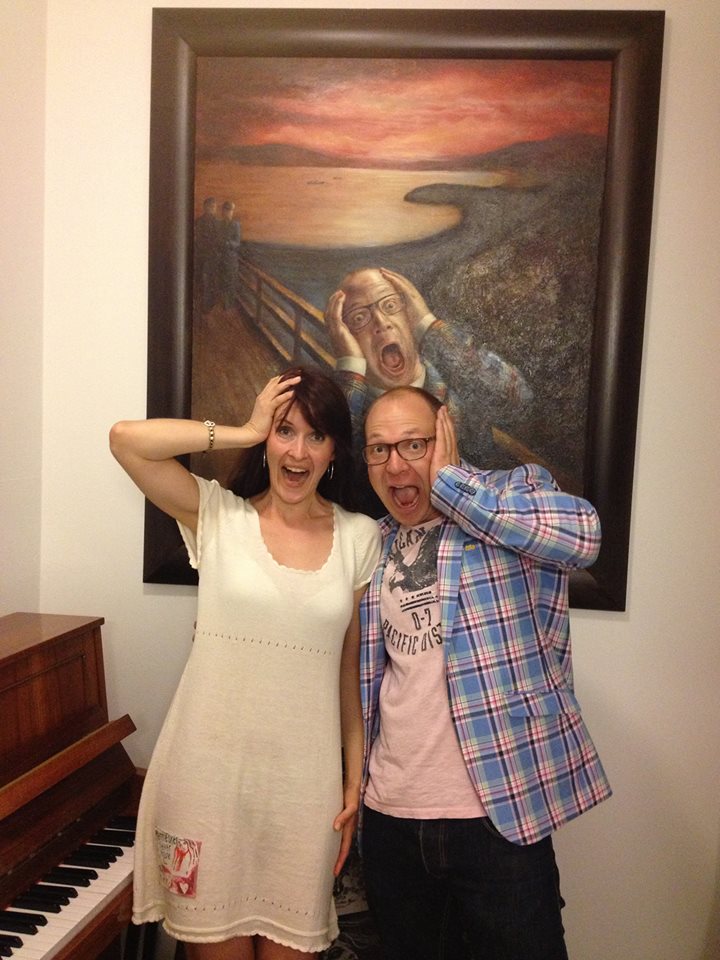 The day before Alliance Francaise booked Aksel for a "concert with a French accent", finally Café de Concert could host a group of fabulous people from the native country of the concepts name! Vive la France!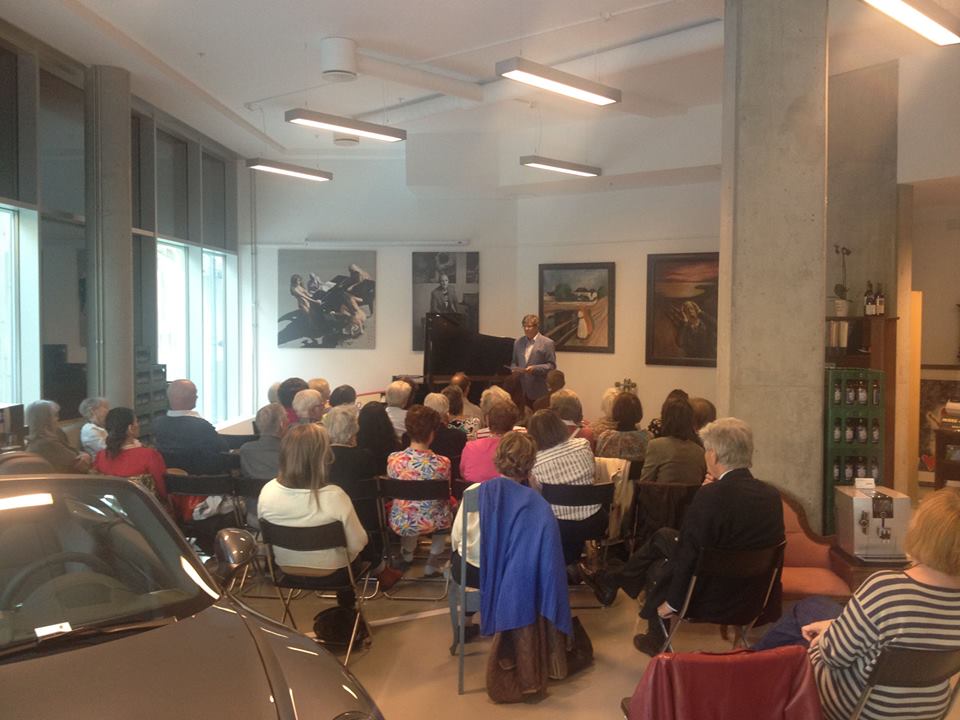 The history of Café de Concert
Café de Concert began a few days before the 19th of June 2003 when Aksel Kolstad together with a colleague performed live on Midt i Musikken, a classical music program on NRK radio P2. During the program, the trial concert was announced, to be held at Kastanjen restaurant on Bygdøy Allé in Oslo.
Read more...

Visit the old Café de Concert media centre HERE